See below for a link to sign up if you have a need!
Take What You Need, Leave What You Can.
Little is Much in The Master's Hands.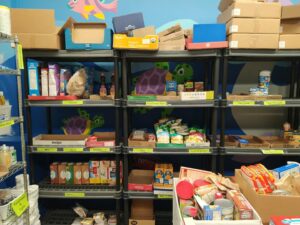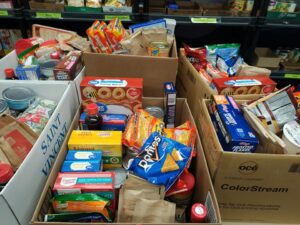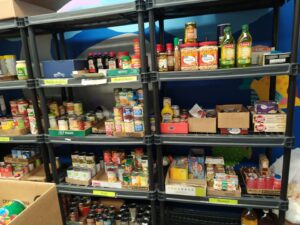 The Storehouse is an extension of the Apostolic Temple Church outreach program. It was started in the Fall of 2019, in an effort to bless our local community.
We are located in the lower level of Apostolic Temple Church and are open to Everyone!
No matter if you are in desperate need, recently lost a job, fallen on hard times, had an unexpected bill come up, on a fixed income and need something to help supplement or just need a little help to make it through till the next pay day. We are here for you! No questions asked!
We offer non-perishable food items, toiletries, children's clothing from sizes premie thru 18/20 and children's shoes. We have diapers, wipes, formula, baby food, toys and baby items (all based on donations). We also hold several other events throughout the year to bless our community. These events will be shared on our website.
If you know someone that could benefit from the Storehouse please let them know. We want to get the word out and help as many as we can! We love our community and just want to spread Jesus' love.
The Storehouse is open Sunday Morning from 9:30 to 11:00 a.m. and Wednesday Evening from 7:00 to 8:30 p.m. by appointment only. Please use the following link to schedule your appointment:
We are looking forward to meeting you soon!
Blessings to you and your family in Jesus Name